Services
Villa Magtafa – Domain Akhdar – Marrakech
We pride ourselves on ensuring unforgettable holidays.
Whether you are booking a trip to Marrakech for yourself and a special loved one, or it's a holiday with family and friends, Villa Magtafa is the place to be. The house is available on a 'Hotel-Villa' basis. We have carefully created the 'Magtafa Villa Service' offering a range of different packages to satisfy your every need and make your holiday completely special. Here are a few of the services they offer if you choose to add them to your booking:
HOME SERVICE
The 'Home Service' concept allows you to enjoy your stay in Marrakech stress free. No shopping! No cleaning! Everything is planned to the finest detail to make your holiday in Marrakech as relaxing as possible. The 'Home Service' offers daily housekeeping, all meals and soft drinks to consume in the villa, prepared by our cook and served by our discreet staff.
CATERING SERVICE
On demand, enjoy exceptional Moroccan meals carefully prepared by our cook with daily freshly sourced produce. A breakfast (included) of freshly-baked homemade Moroccan 'Msemen', crepes, pastries and freshly squeezed orange juice will be served everyday in the patio overlooking the garden or in the terrace in winter.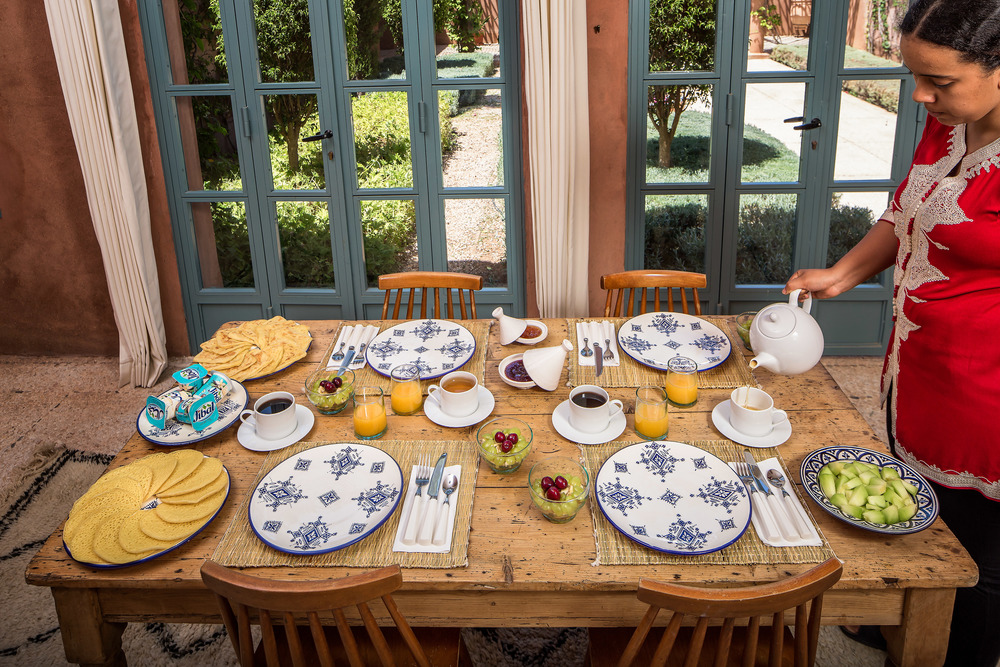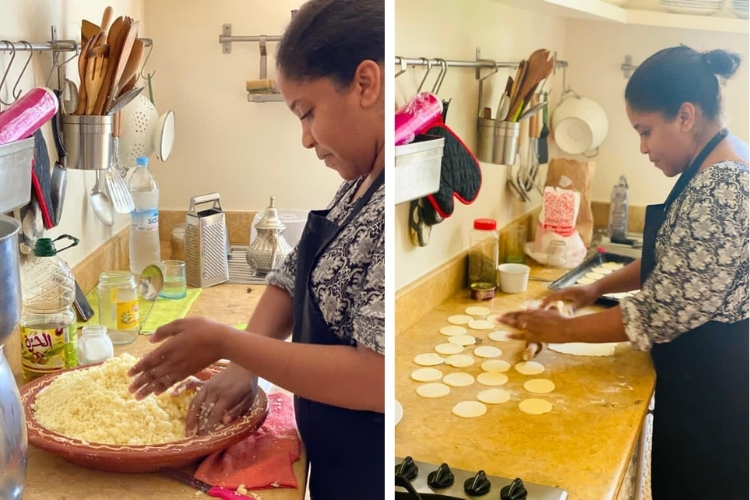 CONCIERGE SERVICE
We work with several conciergeries in Marrakech offering a full service at any time. Upon arrival at Marrakech airport, their team will welcome you and take care of you throughout your stay. They will help you with the best city tips, what to visit (and not), restaurant bookings, exhibitions, concerts and more.
EXCURSIONS
We offer a large range of excursions in and around Marrakech since 2002. Our experienced guides will accompany you to visit the bustling souk, the historic sites of the ancient city of Marrakech, the Atlas Mountains or the Moroccan desert. Even if you know Marrakech, you should spend some time with our guides and you will not regret it.